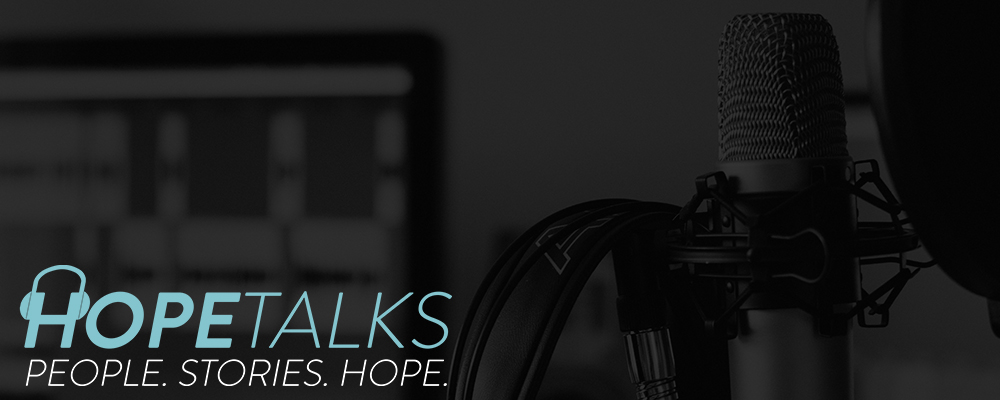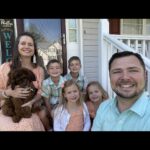 06/04/23- WBTX Program- Pastor Reggie Phillips Testimony Part 2

Jun 4, 2023 • 30:19

We are joined on today's broadcast of HOPE Talks by Reggie Phillips, who serves as a pastor on staff at Richmond southside Church of the Nazarene. Today is part two of two parts of Pastor Reggie testimony. We pray that today's broadcast is a half hour of hope for your…

05/28/23- WBTX Program - Pastor Reggie Pillips Testimony part 1

May 28, 2023 • 30:19

Happy Pentecost Sunday! We are joined on today's broadcast of HOPE Talks by Reggie Phillips, who serves as a pastor on staff at Richmond southside Church of the Nazarene. Today is part one of two parts of Pastor Reggie testimony. We pray that today's broadcast is a half hour of…

05/21/23- WBTX Program- Serving and Best Week Ever Preview with Pastor Margaret Michael & Grayson Willis

May 21, 2023 • 30:19

On today's broadcast of HOPE Talks, Pastor Margaret Michael and Grayson Willis preview Best Week Ever July 30- August 6and also talk about the importance of serving in your church and in your community. We pray that today's broadcast is a haft hour of hope for your life. We would…

05/14/23- WBTX Program- Bridge of Hope with Chris Hoover Seidel

May 14, 2023 • 30:13

On today's Mother's Day, broadcast of HOPE Talks, we are joined by Chris Hoover Seidel, who is the executive Director of Bridge of Hope in Harrisonburg and Rockingham County. bridge of Hope's ministry is to end homelessness for families, who are primarily comprised of single mothers and their children through…

05/07/23- WBTX Program: 2023 Men's Retreat Afterglow

May 7, 2023 • 30:19

Today's broadcast of HOPE Talks is a recap from our 27th annual men's retreat down to Ocracoke Island, North Carolina from the Church of the Nazarene in Harrisonburg, which took place march 29th through April 1. I talked with Pastor Adrian Mills and Brian Charette, who both helped plan this…

04/30/23- WBTX Program- Serving with Beth Suhr

Apr 30, 2023 • 30:18

We are joined on today's broadcast of HOPE Talks by Beth Suhr. Beth is the daughter of Pastor Jim and Deb Harrison. Beth's family moved to the valley in 1995. Beth is married to Garrett, and they have two kids. Beth serves on the worship team at church of the…

04/23/23- WBTX Program- Randy Aikens Testimony

Apr 23, 2023 • 30:20

We are joined on today's broadcast by Randy Aikens. Randy was born and raised in a small town in northwest Ohio. Randy met his wife Susan in high school. They have two grown children, Adam, and Ashley. Randy had nine moves with his job. They moving to Harrisonburg in 1998,…

04/16/23- WBTX Program- MVMT East with Pastor Chris Cruz Osorio and Karen Good

Apr 16, 2023 • 30:19

We are joined on today's broadcast by Pastor Chris Cruz Osorio and Karen Good. Pastor Chris and Karen join us today to talk about our Student Ministries at church of the Nazarene called MVMT and specifically to talk about the recent launch of MVMT at our East Rock campus in…

04/09/23- WBTX Program- Lewis Roberts Testimony

Apr 9, 2023 • 30:19

Happy Easter! Today's broadcast of Hope talks took place at a recent celebrate recovery meeting at church of the Nazarene in Harrisonburg on a Monday night. celebrate recovery takes place each Monday night at church of the Nazarene in Harrisonburg located at 1871 Boyers Rd. at 6:30pm. Lewis Roberts shared…

04/02/23- WBTX Program- Mike Kraemer Testimony

Apr 2, 2023 • 30:19

We are joined on today's broadcast of HOPE Talks by Mike Kraemer. Mike was born and raised in North Dakota and currently serves as Midwest coordinator at Refreshed Soul. Mike previously served as a DS and pastor in the Nazarene church. Mike also came to Church of the Nazarene in…

03/26/23- WBTX Program- Skip & Carol Tobin Testimony part 2

Mar 26, 2023 • 30:18

We are joined on today's broadcast by Skip and Carol Tobin. Skip and Carol served as missionaries in Thailand for 16 years over the span of 20 years. Skip currently serves as a Ministry Coach with Virginia Mennonite Missions. Their mission is to equip the church to share new life…

03/19/23- WBTX Program March 19, 2023- Skip & Carol Tobin Testimony part 1

Mar 19, 2023 • 30:19

We are joined on today's broadcast by skip and Carol Tobin. Skip and Carol served as missionaries in Thailand for 16 years over the span of 20 years. Skip currently serves as a Ministry Coach with Virginia Mennonite Missions. Their mission is to equip the church to share new life…

03/12/23- WBTX Program - Discipleship and Community with Pastor Billy Logan

Mar 12, 2023 • 30:18

We are joined on today's broadcast by Pastor Billy Logan who is the pastor of discipleship at church of the Nazarene and Harrisonburg. Pastor Billy joins us today to talk about the importance of discipleship and Christian community. We pray that today's broadcast is a half hour of hope for…

03/05/23- WBTX Program- The Goodness of God with Sally Fulton

Mar 5, 2023 • 30:17

We are joined on today's broadcast of HOPE Talks by Sally Fulton. Sally joins us on today's broadcast to talk about the goodness and faithfulness of God. She also talks about the power of God in her life, and what he has meant to her. We would also like to…

02/26/23- WBTX Program- Prayer Focus with Pastor Adrian Mills

Feb 26, 2023 • 30:18

We are joined on today's broadcast of HOPE Talks by pastor Adrian Mills. Pastor Adrian joins us today to talk about the 40 days of prayer focus that our church, church of the Nazarene in Harrisonburg and East Rock is doing that started on Ash Wednesday and will run through…

02/19/23- WBTX Program- Baker Rigg Testimony part 2

Feb 19, 2023 • 30:19

We are joined on today's broadcast of HOPE Talks by Pastor Baker Rigg. Pastor Baker was born and raised in Roanoke Rapids. He now lives in the Shenandoah Valley where he serves as a pastor and is going to be serving as the next chaplain at the Rockingham county jail.…

02/12/23- WBTX Program- Baker Rigg Testimony part 1

Feb 12, 2023 • 30:22

We are joined on today's broadcast of HOPE Talks by Pastor Baker Rigg. Pastor Baker was born and raised in Roanoke Rapids. He now lives in the Shenandoah Valley where he serves as a pastor and is going to be serving as the next chaplain at the Rockingham county jail.…

02/05/23- WBTX Program- Celebrate Recovery with Penny Wilhelm

Feb 5, 2023 • 30:20

We are joined on today's broadcast of HOPE Talks by Penny Wilhelm, who is one of the leaders of our celebrate recovery at Church of the Nazarene in Harrisonburg. She joins us today to talk about the ministry of celebrate recovery and how it has impacted her life. Celebrate recovery…

01/29/23- WBTX Program- Village to Village with Heidi Dove

Jan 29, 2023 • 30:23

We are joined on today's broadcast of HOPE Talks by by the Director and founder of Village to Village, Heidi Dove. Heidi joins us today to talk about the ministry that Village to Village does in our community and abroad. Village to Village began because of several trips to Guatemala. After…

01/22/23- WBTX Program- Woman's Bible Study with Vickie Dove, Angela Kohl & Kayla May

Jan 22, 2023 • 30:22

We are joined on today's broadcast of HOPE Talks by Vickie Dove, Angela Kohl and Kayla May. They join us today to talk about the women's Bible studies happening at church of the Nazarene in Harrisonburg. We talk to them about how God called them to leave the Bible studies…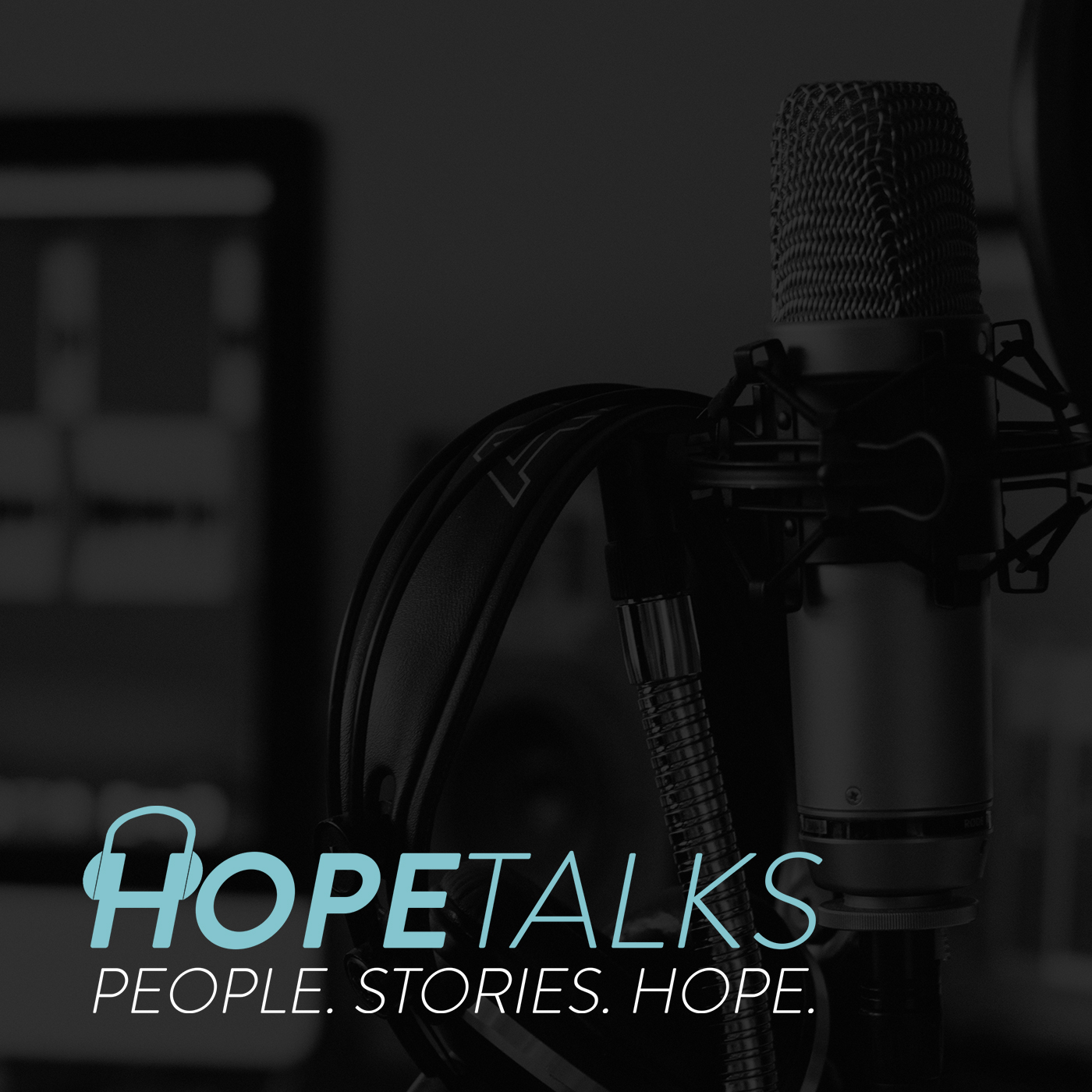 09/06/20- WBTX Program- Amanda Montanez Testimony
–
HOPE Talks
Amanda was born in Puerto Rico. When she was three her family to Illinois near her grandparents. Amanda grew up as a pastors kids and her family also lived in Colorado and Washington State. Before Amanda started her freshman year of high school her family moved to the Shenandoah Valley when her dad joined the pastoral staff at Harrisonburg First Church of the Nazarene. She has lived in the valley ever since. Amanda currently serves as the director of worship ministries for the Spanish congregation at Harrisonburg First Church of the Nazarene and joins us on Front Porch Talks today to share her testimony.
Right click + save to download an episode. View Past Episodes here.
Welcome to Hope Talks. We are so glad you have joined us. Our mission is to be transformed by God to bring hope to others through Christ. Our desire is to bring stories of hope to encourage you on your journey. In Revelation 12:11 we read these words, "And they have defeated him by the blood of the Lamb and by their testimony. This is a foundational passage for the program as we provide a space for believers to share stories/testimonies of God's amazing grace in their lives. We pray this will be a half hour of hope for your life.
Hope Talks airs every Sunday at noon on 1470 AM and 102.1 FM WBTX.
Hope Talks Hosts:
Margaret Michael (Outreach Pastor)
Grayson Willis (Podcast Producer)
The program was birthed in 2011, as Front Porch Talks, when Grayson Willis and his dad, Pastor Kerry Willis began providing listeners with messages of hope. Pastor Margaret Michael joined the program in 2018. The program became Hope Talks in 2021.
Please pray about helping us to continue to share the encouragement of God's Word with others around the world. You can make a secure donation online by clicking DONATE.