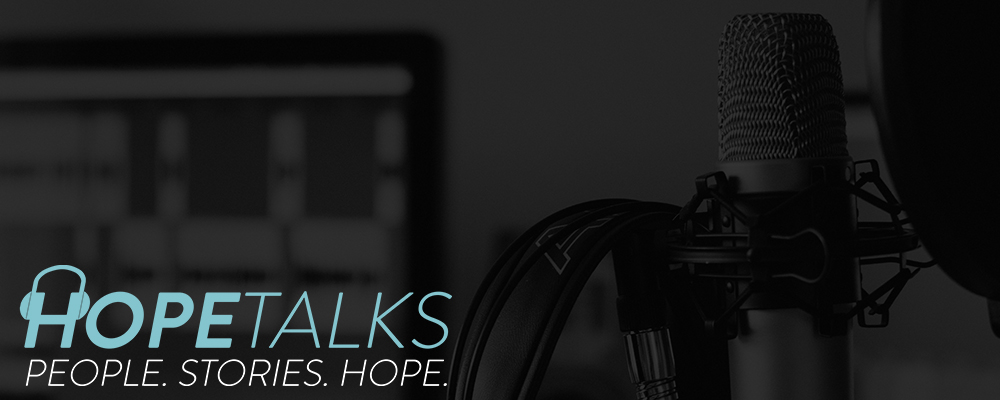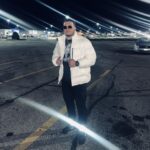 12/10/23- WBTX Program- Nik Tucker Testimony Part 2

Dec 10, 2023 • 30:23

We are joined on today's broadcast of HOPE Talks by Nik Tucker. Nik is from the south side of Charlotte. He came to Harrisonburg to play soccer at EMU. After graduation he stayed in the area. Nik helps lead music for celebrate recovery. Celebrate recovery meets on Monday nights at…

12/3/23- WBTX Program December 3, 2023- Nik Tucker Testimony Part 1

Dec 3, 2023 • 30:19

Hope talks bio-December 3 We are joined on today's broadcast of HOPE Talks by Nik Tucker. Nik is from the south side of Charlotte. He came to Harrisonburg to play soccer at EMU. After graduation he stayed in the area. Nik helps lead music for celebrate recovery. Celebrate recovery meets…

11/26/23- WBTX Program - Restored Rides with Jeff Kratzer

Nov 26, 2023 • 30:19

We are joined on today's broadcast of HOPE Talks by Jeff Kratzer. Jeff joins Hope Talks today to share with us about the power of serving in the church as well as about Restored Rides which had their first event on November 25. Restored Rides is a cruise in at…

11/19/23- WBTX Program- Way to Go with Ashley Gordon-Becker

Nov 19, 2023 • 30:18

We are joined on today's broadcast of HOPE Talks by Ashley Gordon Becker. Ashley is the Director of development and public relations for Way to Go. Way to Go is a local nonprofit in the Harrisonburg and Rockingham county area that helps low-income families with transportation. For more information about…

11/12/23- WBTX Program - Operation Christmas Child with Eric Lapointe

Nov 12, 2023 • 30:18

We are joined on today's broadcast of HOPE Talks by Eric Lapointe. Eric serves as the regional Director for the mid Atlantic south region for Operation Christmas Child. Eric joins us today to talk about the ministry of Operation Christmas Child and their national collection week which is November 13…

11/05/23- WBTX Program - Melody Vasquez Testimony

Nov 5, 2023 • 30:19

We are joined on today's broadcast of HOPE Talks by Melody Vasquez. She was born in the Bronx New York. Her parents were originally from Mexico. her Melody's family moved from New York to Sarasota, Florida, and later they moved from Sarasota to the Shenandoah valley. Melody joins us today…

10/29/23- WBTX Program - Brooke Pangle Testimony

Oct 29, 2023 • 30:19

We are joined on today's broadcast of HOPE Talks by Brooke Pangle. Brooke was born and raised in Mount Sidney. She graduated from Fort Defiance high school and then went to Bridgwater College where she met her husband Morgan Pangle, who she now attends Church of the Nazarene in Harrisonburg…

10/22/23- WBTX Program - Vision with Pastor Adrian Mills

Oct 22, 2023 • 30:19

We are joined on today's broadcast of HOPE Talks by Pastor Adrian Mills. This Sunday at our church, Church of the Nazarene in Harrisonburg and East Rock we are calling it Vision Sunday. Pastor Adrian joins us on the program today to talk about the importance of vision not just…

10/15/23- WBTX Program - Jacob Bucher Testimony

Oct 15, 2023 • 30:19

We are joined on today's broadcast of HOPE Talks by Jacob Bucher. Jacob was born in Romania and adopted out of an orphanage there. Jacob has lived in the Shenandoah Valley ever since his parents adopted him. Jacob shares his testimony today about how God has helped him over come…

10/08/23- WBTX Program- Stone Haven with Sydney Hayslett

Oct 8, 2023 • 30:17

We are joined on today's broadcast of HOPE Talks by Sydney Hayslett. Sydney is the founder and executive Director of Stonehaven. Sydney joins us today to share about the mission and vision of Stonehaven which is to walk alongside survivors of sexual exploitation in their journey of healing. For more…

10/01/23- WBTX Program - New Creation with Mandy Lawson

Oct 1, 2023 • 30:17

We are joined on today's broadcast of HOPE Talks by Mandy Lawson. Mandy currently serves as the communications and development coordinator at New Creation. Mandy joins us today to share about the ministry and work that New Creation does locally and a broad to help raise awareness and counteract human trafficking. For more…

09/24/23- WBTX Program - Leah Wolfe Testimony Part 2

Sep 24, 2023 • 30:19

We are joined on today's broadcast of HOPE Talks by Leah Wolfe. Leah was born and raised in the Shenandoah valley, Virginia. Leah joins us on today's broadcast of HOPE Talks to share part 2 her testimony about how God has used difficult times in her life to now minister…

09/17/23- WBTX Program - Leah Wolfe Testimony part 1

Sep 17, 2023 • 30:19

We are joined on today's broadcast of HOPE Talks by Leah Wolfe. Leah was born and raised in the Shenandoah valley, Virginia. Leah joins us on today's broadcast of HOPE Talks to share part 1 of her testimony about how God has used difficult times in her life to now…

09/10/23- WBTX Program - Scott Miller Testimony

Sep 10, 2023 • 30:16

We are joined on today's broadcast of HOPE Talks by Scott Miller. Scott was born in Maryland but when he was three, his family moved to the Shenandoah valley where he has lived ever since. Scott is married to Pastor Julie and has two sons, Preston, and Asher. Scott serves…

09/03/23- WBTX Program - Matt and Suzy Hinkle Testimony

Sep 3, 2023 • 30:19

We are joined on today's broadcast of HOPE Talks by Matt and Suzy Hinkle. Matt grew up in New Mexico and after high school attended the military Academy at West Point. Suzy grew up in Texas and attended college in Texas. Matt and Suzy met on a blind date. They…

08/27/23- WBTX Program- Steve and Carol Hilliard Testimony Part 2

Aug 27, 2023 • 30:15

We are joined on today's broadcast of HOPE Talks by Steve and Carol Hilliard. Steve and Carol were both born and raised in the Shenandoah Valley. They have two grown daughters, Hannah Joy and Sarah Grace. Steve and Carol are both longtime active members of the Church of the Nazarene…

08/20/23- WBTX Program- Steve and Carol Hilliard Testimony Part 1

Aug 21, 2023 • 30:19

We are joined on today's broadcast of HOPE Talks by Steve and Carol Hilliard. Steve and Carol were both born and raised in the Shenandoah Valley. They have two grown daughters, Hannah Joy and Sarah Grace. Steve and Carol are both longtime active members of the Church of the Nazarene…

08/13/23- WBTX Program - "Showing Up" with Pastor Kerry Willis Part 2

Aug 13, 2023 • 30:19

We are joined on today's broadcast of HOPE Talks by Pastor Kerry Willis. Pastor Kerry currently serves as the district superintendent for the Philadelphia district church of the Nazarene. Pastor Kerry joins us today for part 2 of our conversation to talk about the book that he and Pastor Margaret…

08/06/23- WBTX Program - Pastor Janette Berge

Aug 6, 2023 • 30:17

We are joined on today's broadcast of HOPE Talks by Pastor Janette Berge. Pastor Janette is our new worship pastor here at church of the Nazarene in Harrisonburg. Pastor Janette was born and raised in Long Island, New York. She attended college in Pennsylvania where she met her husband, Brian.…

07/30/23- WBTX Program- " Showing Up" with Pastor Kerry Willis Part 1

Jul 30, 2023 • 30:19

We are joined on today's broadcast of HOPE Talks by Pastor Kerry Willis. Pastor Kerry currently serves as the district superintendent for the Philadelphia district church of the Nazarene. Pastor Kerry joins us today to talk about the book that he and Pastor Margaret Michael wrote along with Dr. Brian…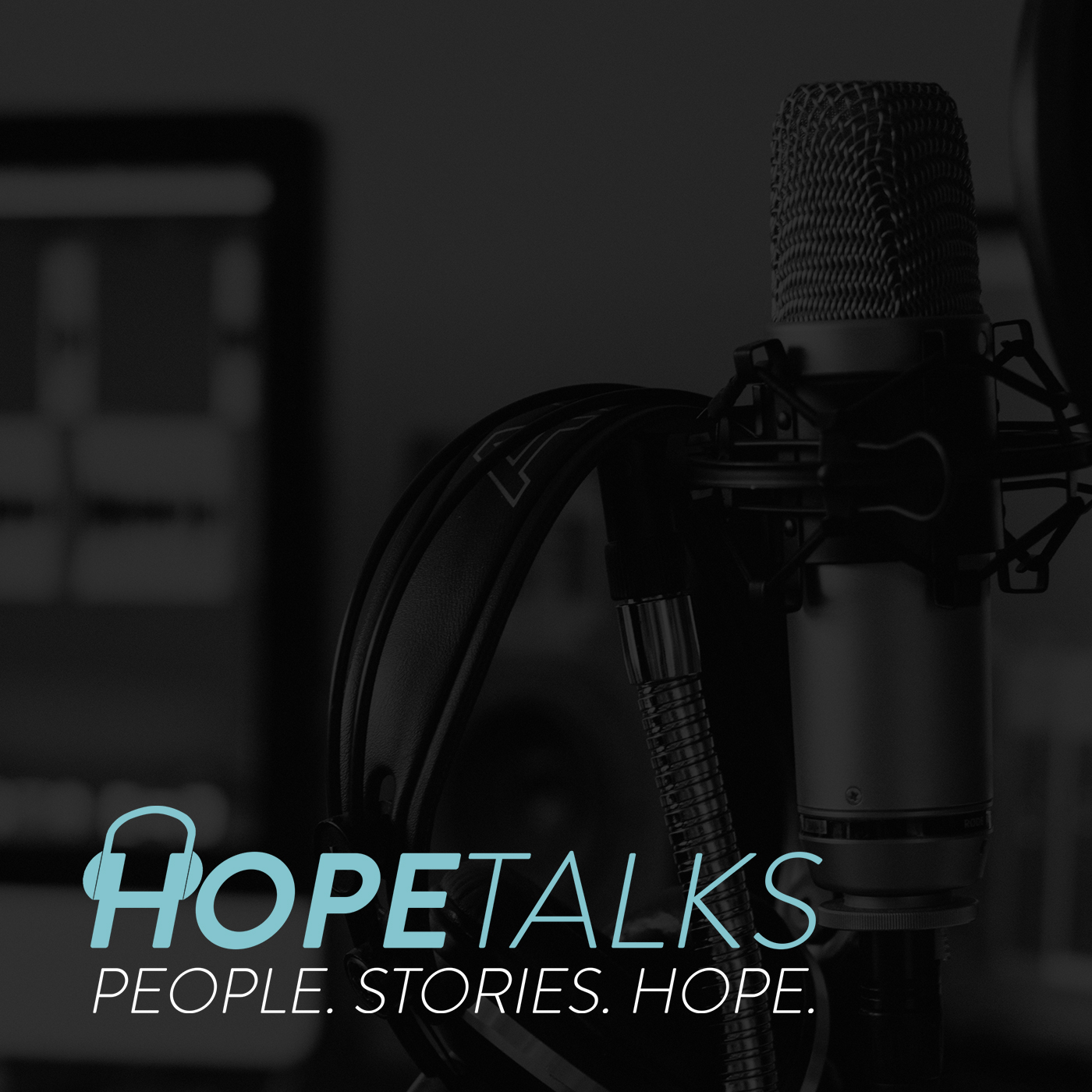 10/3/21- WBTX Program- Pastor Roger & Vickie Dove
–
HOPE Talks
Pastor Roger and Vickie Dove join Hope Talks today to reflect back over there years of ministry both as lay servants as well as full time employees for Church of the Nazarene in Harrisonburg. They also talk about why they serve and the importance of serving in every season of life. We believe that today's broadcast will be a haft hour of Hope for your life.
 View Past Episodes here.
Welcome to Hope Talks. We are so glad you have joined us. Our mission is to be transformed by God to bring hope to others through Christ. Our desire is to bring stories of hope to encourage you on your journey. In Revelation 12:11 we read these words, "And they have defeated him by the blood of the Lamb and by their testimony. This is a foundational passage for the program as we provide a space for believers to share stories/testimonies of God's amazing grace in their lives. We pray this will be a half hour of hope for your life.
Hope Talks airs every Sunday at noon on 1470 AM and 102.1 FM WBTX.
Hope Talks Hosts:
Margaret Michael (Outreach Pastor)
Grayson Willis (Podcast Producer)
The program was birthed in 2011, as Front Porch Talks, when Grayson Willis and his dad, Pastor Kerry Willis began providing listeners with messages of hope. Pastor Margaret Michael joined the program in 2018. The program became Hope Talks in 2021.
Please pray about helping us to continue to share the encouragement of God's Word with others around the world. You can make a secure donation online by clicking DONATE.