OUTREACH OPPORTUNITIES
Each month, Outreach at Church of the Nazarene, will highlight a ministry or non-profit that we partner with and provide ways that individuals, families, life groups, and the church community can support them. Click HERE to see or sign up for current opportunities for Outreach!
OCTOBER- BABY HOPE
Hope Distributed is a local nonprofit that focuses on helping those in financial need in our community. Our goal is to provide relief in a dignified and respectful manner.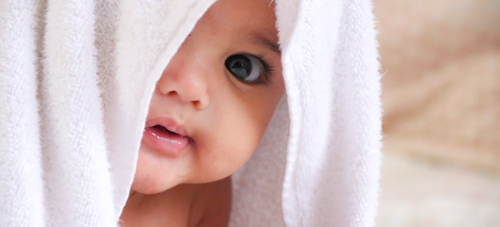 On September 1, Hope Distributed launched a new program called, "Baby Hope." This program is a way of rallying behind families in need and help provide them with the essentials needed to care for the health and well-being of a baby or infant.
To help sustain such an important program, they are holding, "The Largest Baby Shower in the Valley" though October 20, 2021, in hopes of receiving donations of the items needed to walk along these families and their beautiful babies. The items being accepted are diapers, wipes, diaper rash cream, lotions, baby shampoo and soap, baby wash cloths and towels, bibs, burp cloths and receiving blankets. All products donated are to be brand new. All donations can be delivered to Hope Distributed at 1869 Boyers Road.
NOVEMBER- OPERATION CHRISTMAS CHILD
The mission of Operation Christmas Child (OCC) is to demonstrate God's love in a tangible way to children in need around the world. Through this project, Samaritan's Purse partners with the local church worldwide to share the Good News of Jesus Christ and make disciples of the nations.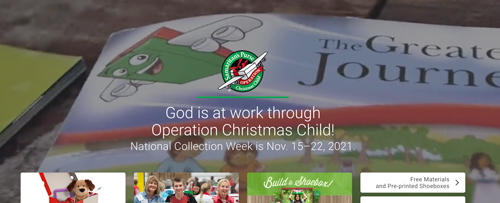 Samaritan's Purse collects shoebox gifts filled with toys, school supplies, and hygiene items for children around the world. Since 1993, more than 188 million children in more than 170 countries and territories have received an Operation Christmas Child shoebox. The project delivers not only the joy of what, for many kids, is their first gift ever, but also gives them a tangible expression of God's love.
Tens of thousands of volunteers from local churches around the world partner with OCC to present the Gospel of Jesus Christ at festive outreach events where children are surprised with these shoebox gifts.
Seeking to follow Jesus' command to "make disciples of all the nations" (Matthew 28:19), over 1.3 million volunteers from these congregations have been trained to teach The Greatest Journey, the dynamic follow-up discipleship course for shoebox recipients. Since 2009, 26.5 million children have enrolled in this 12-lesson program to learn how to follow Christ and share Him with others. More than 12.5 million of these boys and girls have decided to accept Jesus as their Savior during the course. Many are now praying for and sharing their faith with family and friends. As a result of this ever-expanding witness, new churches are starting, and communities are being transformed!
National Collection Week is November 15-22, 2021. You can become involved by packing a shoebox, hosting a packing party, volunteering during National Collection Week, or volunteering at a regional processing center. For more information, you can click on this link or email us.
Church of the Nazarene, Harrisonburg Campus, serves as a Central Drop Off Location during National Collection Week and this is a great opportunity for individuals, families, Life Groups, etc. to serve together in fulfilling the Great Commission.
OPEN DOORS
The mission of Open Doors is to engage the community of Harrisonburg and Rockingham County in partnership to provide shelter, compassionate support, and access to services for people who are homeless. Please click HERE to sign up to help out in one or more of the following opportunities: cooks, cook helpers, transporters, lead server and servers. There are opportunities from October 2021 to April 2022.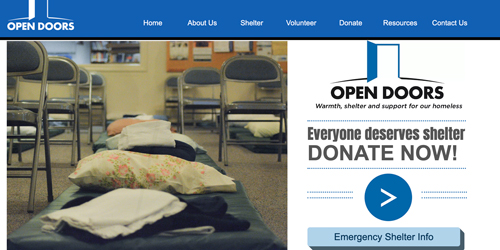 Volunteers provide countless volunteer hours, meals, snacks and more to the Open Doors program. More importantly, volunteers offer a sense of community, fellowship, and connection to those in our community who are often forgotten, ignored, and overlooked.
The Open Doors Shelter is open daily and has beds available for men and women over the age of 18
For one week each month, COTN Volunteers can prepare and serve meals to the guests at the shelter. We need team leads, cooks, cook helpers, transporters, and servers. Registration can be found on Church Center. For your convenience, registration is divided into the various months that we are serving. Click HERE to sign up to help!
During the month of December, we will be collecting items that are needed by the shelter and guests.
For more information on Open Doors, visit their website. Information about donating to Open Doors can be found here.
BEST WEEK EVER
Our mission statement states this, Transformed by God to bring hope to others through Christ! Best Week Ever is a great summer opportunity for our church to engage our community in tangible and relational ways. This is an opportunity to be love in action. Whether you are taking a week's vacation, or you just have an hour or two to spare, there is a place for you to make a difference. This is your church. In your community.
HOPE DISTRIBUTED
We are dedicated to supplying food, clothing, and furniture to individuals and families that are struggling financially, have been displaced, or who have experienced an unexpected challenge. For more information on how you can get involved with Hope Distributed, visit their website or call 1-540-578-3510.
STONE HAVEN
Stone Haven has a mission to walk alongside survivors of sexual exploitation in their journey of healing. We believe in safety, commitment, and honesty for every woman we plan to serve. Sexual exploitation and trafficking are a real + present threat in our community. These activities happen behind closed doors, but in plain sight. We pray the perpetrators are brought to light, and the survivors find the hope that is just as real + present. Learn more at stonehavenva.org.
The International Church of the Nazarene is a global network of local churches organized by districts, fields, and six regions (across 162 world areas). Click HERE for more information of what is happing around the world through our international church.
Let's turn this year into an unprecedented time of bringing hope to our community. For such a time as this, we can GO.